This recipe was written on a lined index card and found in a large collection, date unknown. I've typed it out below along with a scanned copy.
Veg. Burger Stew
Brown meat (lightly)
1 lb. ground beef
1 (1 lb) can stewed tomatoes (2 c)
1 (8 oz) can or 1 c. tomato sauce
2 c. water
1 (10 oz) frozen vegetables (mixed)
1/2 envelope dry onion soup mix (1/4 c)
1 tsp. sugar
Add all ingredients to browned meat.
Place in dutch oven (bring to boil).
Cover and simmer 20 min.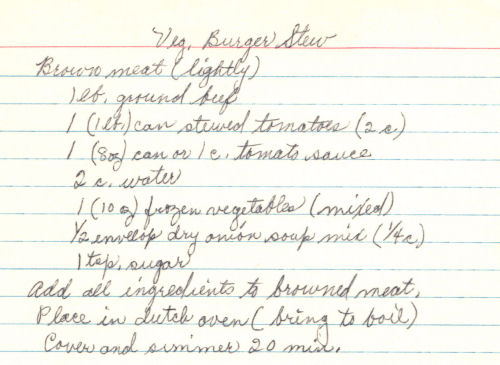 More Recipes For You To Enjoy: