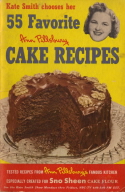 Here are pages 2 and 3 from the vintage cookbook "Kate Smith chooses her 55 Favorite Ann Pillsbury CAKE RECIPES". This was published in 1952 by Pillsbury Mills, Inc. Kate Smith was a popular singer and radio personality with a career that began in the 1930s.
You can view all the pages in this cookbook by visiting this category: 55 Favorite Cake Recipes: Kate Smith, just click a page title to view that section. There is a scan of the pages included below as well as a scan of the inside cover and the first page which is the table of contents.
NEW! . . for the first time . . . a Quick-Mix Method for Sponge Cake
This is the Easy Way to Make Ann Pillsbury's NEW QUICK-MIX SPONGE CAKE
Here, at last, is a sponge cake method so simple even inexperienced bakers can do it. No special skill or "touch" is now needed. And beating and mixing time are cut 'way down. Best of all, sponge cakes made this new Quick-Mix way turn out high, light, tender and moist. Once you try it, we know you'll be as excited about this new cake as we are in our test kitchen.
Saves 1/3 the making time.
Only 6 eggs needed for a big 10-inch tube cake.
Only 2 basic mixtures (egg yolk and egg white) quickly and easily combined.
No folding in flour a little at a time–just 1 simple addition, just 1 minute beating.
Perfectly adapted for electric mixer or hand beating.
Beautiful results every time–even by inexperienced bakers.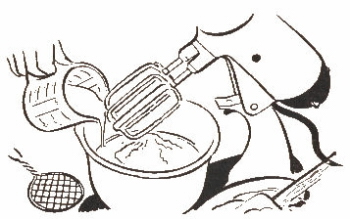 1. Beat egg whites and sugar until stiff peaks are formed when beater is raised.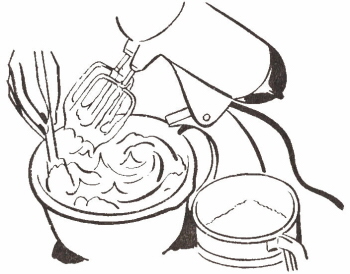 2. Combine egg yolks, water, flavoring. Add to sifted Sno Sheen and other dry ingredients; blend, then beat 1 minute.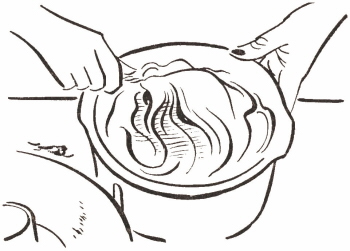 3. Fold yolk mixture gently into beaten whites. Pour into tube pan; bake.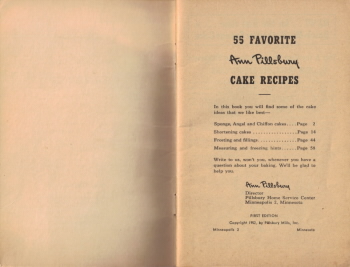 More Recipes For You To Enjoy: