This handwritten recipe was found in a large collection dating from the 1950's through 1970's. Recipe is typed below along with a scanned copy.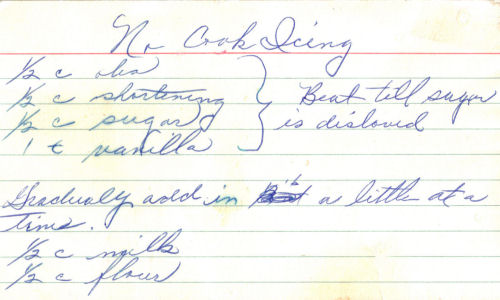 No Cook Icing
1/2 c oleo
1/2 c shortening
1/2 c sugar
1 t vanilla
Beat till sugar is dissolved.
Gradually add in a little at a time
1/2 c milk
1/2 c flour
RecipeCurio Note: There's a word scribbled out on the original recipe and what looks like what could be "1/2" written above it (where directions state to add a little at a time).
More Recipes For You To Enjoy: