This frosting recipe was written on a large white index card from an avid cook's collection, date unknown. Recipe is typed below along with a scanned copy.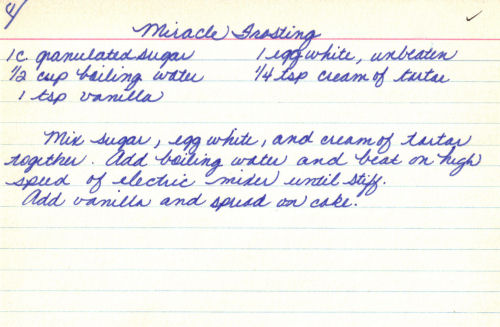 Miracle Frosting
1 c. granulated sugar
1/2 cup boiling water
1 tsp vanilla
1 egg white, unbeaten
1/4 tsp cream of tartar
Mix sugar, egg white, and cream of tartar together. Add boiling water and beat on high speed of electric mixer until stiff.
Add vanilla and spread on cake.
More Recipes For You To Enjoy: