This recipe was written on a lined index card and found in a large collection, date unknown. Recipe is typed below along with a scanned copy.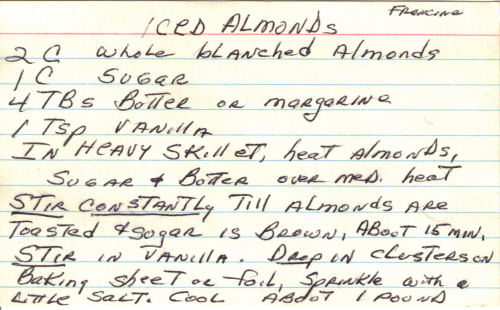 Iced Almonds
2 c whole blanched almonds
1 c sugar
4 TBS butter or margarine
1 tsp vanilla
In heavy skillet, heat almonds, sugar & butter over med. heat
Stir constantly till almonds are toasted & sugar is brown, about 15 min.
Stir in vanilla. Drop in clusters on baking sheet or foil, sprinkle with a little salt. Cool.
About 1 pound.
More Recipes For You To Enjoy: