Here's a handwritten recipe found in a large collection, date unknown. I've typed it below along with a scanned copy.
Pickled Hot Peppers
Boil together and cool:
RecipeCurio note: (amount in brackets is for larger batch)
2/3 c. water (2 qts)
1/3 c. white vinegar (1 qt)
1 teasp salt (12 tsp)
Pack peppers in jars, add grape leaf to bottom (a toe of garlic can be added.)
Pour liquid over and seal.
Please read the Safe Canning & Food Preservation section if planning on canning this recipe.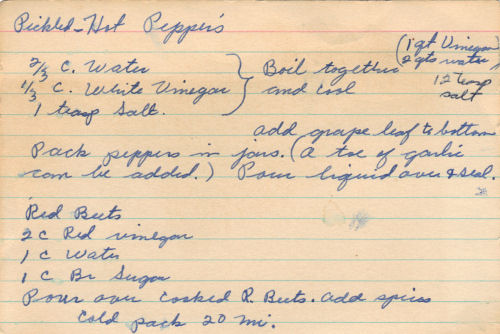 More Recipes For You To Enjoy: