This handwritten recipe was found in a large collection, date unknown. I've typed it below along with a scanned copy.
Cucumbers in Sour Cream
1 c. sour cream
1/2 tsp salt
1 tsp sugar
Dash of cayenne pepper
1 Tbsp. lemon juice
2 Tbsp. vinegar
Pour over 3 sliced & peeled cucumbers and chill.
(Allow cucumbers to set in salt water until you add sour cream mixture)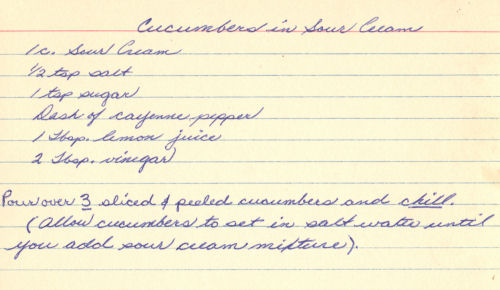 More Recipes For You To Enjoy: