This recipe was written on a lined index card and found in a large collection, date unknown. Recipe is typed below along with a scanned copy.
Bread & Butter Pickles
Makes 4 pt.
Slice pickles 8 cups & soak in salt water
Add–
2 c. sliced onions
3 c. gran. sugar
2 c. vinegar
2 tsp. celery seed
2 tsp. mustard seed
2 tsp. tumeric
2 sticks cinnamon
Cook 20 min. & seal.
Please read the Safe Canning & Food Preservation section if planning on canning this recipe.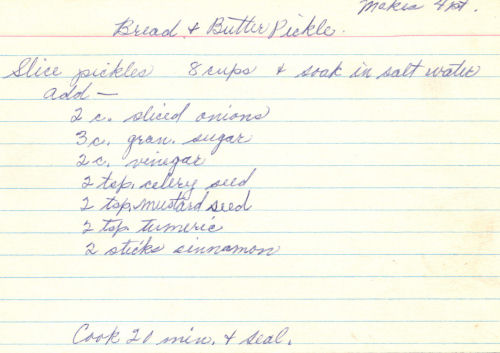 More Recipes For You To Enjoy: