This recipe was written on a lined index card and found in a large collection, date unknown but I believe it's a few decades old judging by the wear and yellowing of the card. I've typed it below along with a scanned copy.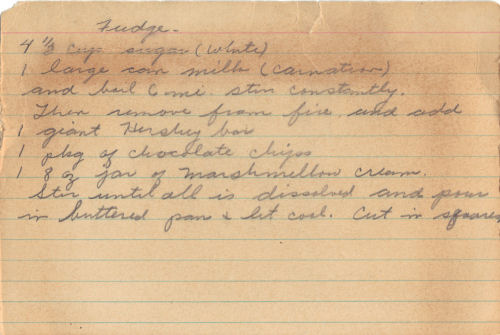 Fudge
4 1/2 cups sugar (white)
1 large can milk (carnation)
and boil 6 mi. stir constantly.
Then remove from fire and add
1 giant Hershey bar
1 pkg of chocolate chips
1 8 oz jar of marshmallow cream.
Stir until all is dissolved and pour in buttered pan & let cool. Cut in squares.
More Recipes For You To Enjoy: