This recipe was typed onto a lined index card and found in a large collection, date unknown. I've written it below along with a scanned copy.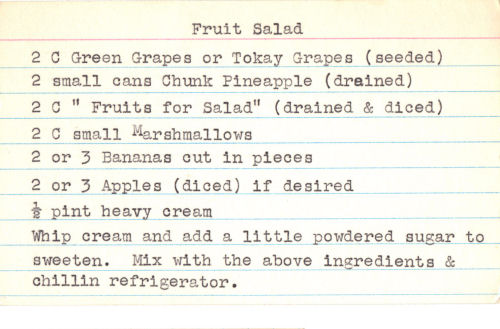 Fruit Salad
2 c green grapes or Tokay grapes (seeded)
2 small cans chunk pineapple (drained)
2 c "Fruits for Salad" (drained & diced)
2 c small marshmallows
2 or 3 bananas cut in pieces
2 or 3 apples (diced) if desired
1/2 pint heavy cream
Whip cream and add a little powdered sugar to sweeten. Mix with the above ingredients & chill in refrigerator.
More Recipes For You To Enjoy: