This recipe was written on a lined index card and found in a large collection, date unknown. I've typed it below along with a scanned copy (front side only).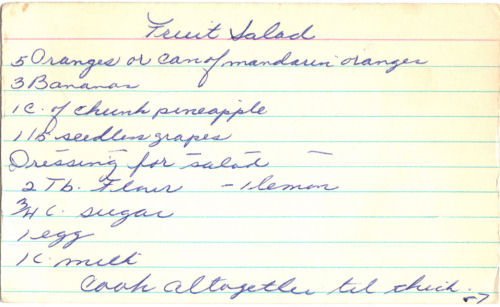 Fruit Salad
5 oranges or can of mandarin oranges
3 bananas
1 c. of chunk pineapple
1 lb. seedless grapes
Dressing for salad:
2 Tb. flour
1 lemon
3/4 c. sugar
1 egg
1 c. milk
Cook altogether til thick. When cool, add juice of one lemon. Mix with prepared fruit and serve.
More Recipes For You To Enjoy: