This handwritten recipe was found in a large collection, date unknown. Recipe is typed below along with a scanned copy.
Dill Dip
8 oz. sour cream
8 oz. Hellman's Mayonnaise
1 Tbs. minced onion
1 Tbs. parsley flakes
1 Tbs. dill weed
1 tsp. accent
Mix all together. Refrigerate. Serve with vegetables.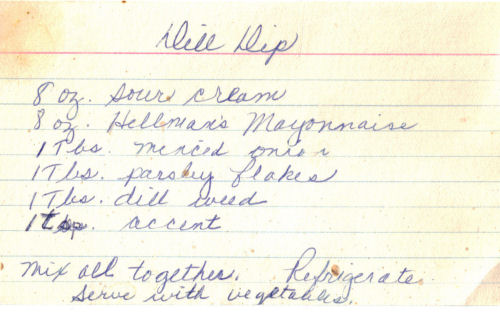 More Recipes For You To Enjoy: