Here are two nearly identical recipes for cheese puffs, one uses butter and the other uses oleo. These were found in a large collection, date unknown. I typed the one with butter below but included scans of both recipes.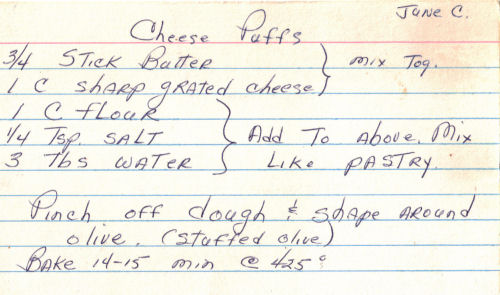 Cheese Puffs
Mix Tog.:
3/4 stick butter
1 c sharp grated cheese
Add to above, mix like pastry:
1 c flour
1/4 tsp. salt
3 Tbs water
Pinch off dough & shape around olive. (stuffed olive)
Bake 14-15 min @ 425°.
Here's the other recipe, this one uses oleo instead of butter and it also specifies the 3 Tbs water be cold: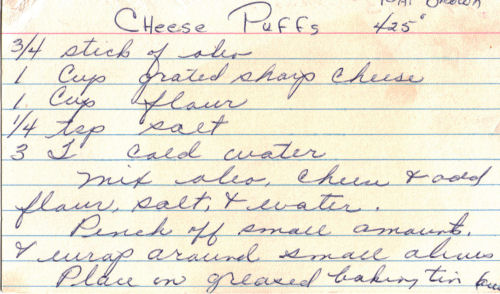 More Recipes For You To Enjoy: