This recipe was written on an index card and found in a large collection, date unknown. Recipe is typed below along with a scanned copy.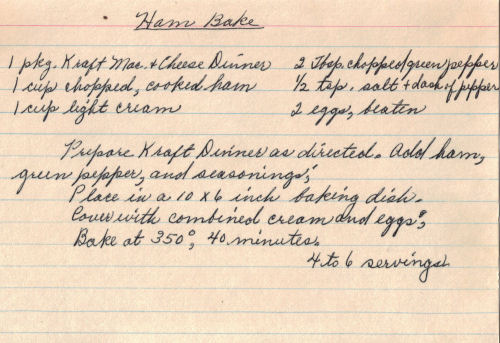 Ham Bake
1 pkg. Kraft Mac. & Cheese Dinner
1 cup chopped, cooked ham
1 cup light cream
2 Tbsp. chopped green pepper
1/2 tsp. salt & dash of pepper
2 eggs, beaten
Prepare Kraft Dinner as directed. Add ham, green pepper, and seasonings;
Place in a 10 x 6 inch baking dish.
Cover with combined cream and eggs;
Bake at 350; 40 minutes.
4 to 6 servings.
More Recipes For You To Enjoy: