This recipe was typed onto an index card and found in a large collection, date marked is 1975. I've typed it below along with a scanned copy.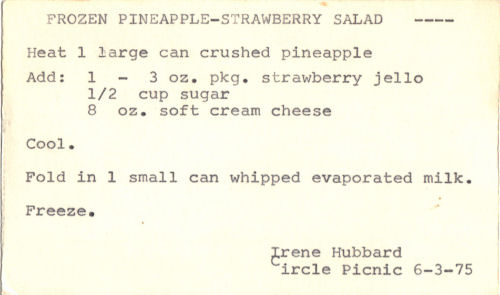 Frozen Pineapple-Strawberry Salad
Heat 1 large can crushed pineapple
Add:
1 – 3 oz. pkg. strawberry jello
1/2 cup sugar
8 oz. soft cream cheese
Cool.
Fold in 1 small can whipped evaporated milk.
Freeze.
Irene Hubbard
Circle Picnic 6-3-75
More Recipes For You To Enjoy: