This recipe was written on a lined index card and found in a large collection, date unknown. It's somewhat stained so maybe it was a favorite. I've typed it below along with a scanned copy.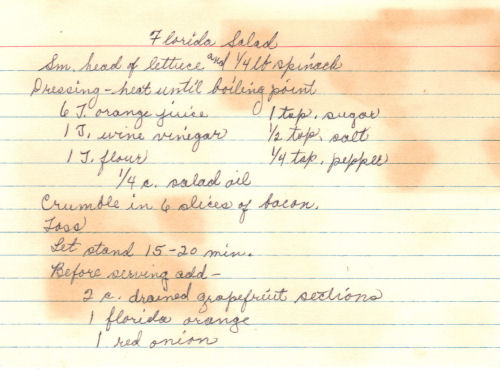 Florida Salad
Sm. head of lettuce and 1/4 lb spinach
Dressing – heat until boiling point:
6 T. orange juice
1 T. wine vinegar
1 T. flour
1/4 c. salad oil
1 tsp. sugar
1/2 tsp. salt
1/4 tsp. pepper
Crumble in 6 slices of bacon.
Toss.
Let stand 15-20 min.
Before serving add–
2 c. drained grapefruit sections
1 florida orange
1 red onion
More Recipes For You To Enjoy: