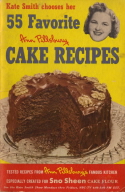 Here are pages 44 and 45 from the vintage cookbook "Kate Smith chooses her 55 Favorite Ann Pillsbury CAKE RECIPES". This was published in 1952 by Pillsbury Mills, Inc. Kate Smith was a popular singer and radio personality with a career that began in the 1930s.
You can view all the pages in this cookbook by visiting this category: 55 Favorite Cake Recipes: Kate Smith, just click a page title to view that section. There is a scan of the page included below, you can click the image to view a larger copy.
This Is the Easy Way to Frost a Cake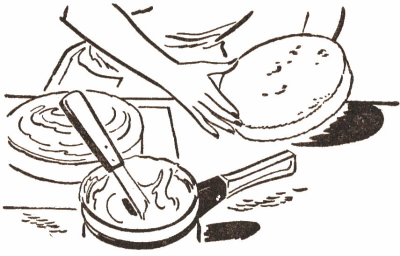 Cool cake thoroughly before frosting. Brush loose crumbs from sides of cake. To keep cake plate clean while frosting, place four strips of waxed paper under edges of cake to form a square. When cake is frosted, waxed paper can be slipped out easily.
Place first layer top-side down; spread frosting or filling completely to edge. Allow to set slightly before adding second layer.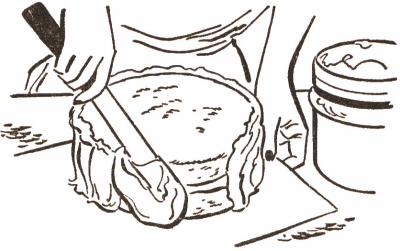 Place top layer on filling, bottom-side down. Frost sides by applying frosting with a spatula. Work quickly, using free, easy strokes. Spread with an upward stroke leaving a ridge of frosting around top of cake. Turn cake as you frost. Keep sides straight.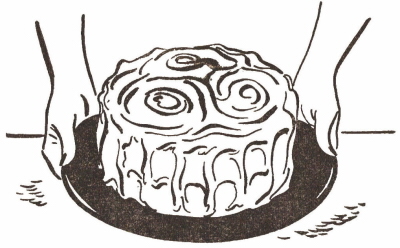 Spread frosting on top, making swirls with spatula or back of spoon. Avoid smooth, flat sides or top. The vertical ridges on the sides will make the cake look higher; the small, rough peaks formed by the swirls in the top frosting will add even greater height.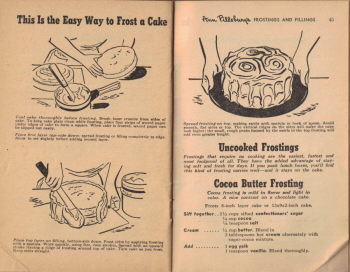 More Recipes For You To Enjoy: