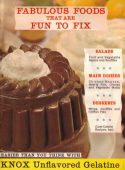 Here is the inside back cover of the vintage recipe booklet: Fabulous Foods That Are Fun To Fix that was published by Knox Gelatine, Inc., in 1961. It gives the tip to drink Knox Gelatine to strengthen your nails. I've added a scanned copy of the back cover at the bottom to archive.
You can view all the pages in this cookbook by visiting this category: Fabulous Foods: Knox Gelatine, just click a page title to view that section. There is a scan of the pages included below, click to view a larger size.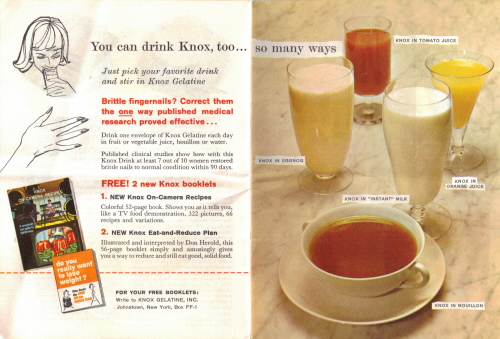 You can drink Knox, too…so many ways
Just pick your favorite drink and stir in Knox Gelatine
Brittle fingernails? Correct them the one way published medical research proved effective…
Drink one envelope of Knox Gelatine each day in fruit or vegetable juice, bouillon or water.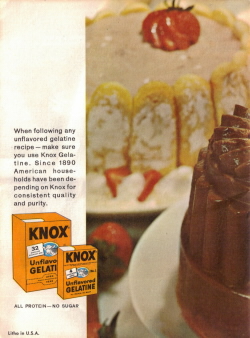 More Recipes For You To Enjoy: