This recipe was written on a slip of paper and found in a large collection, date unknown. I've typed it below along with a scanned copy.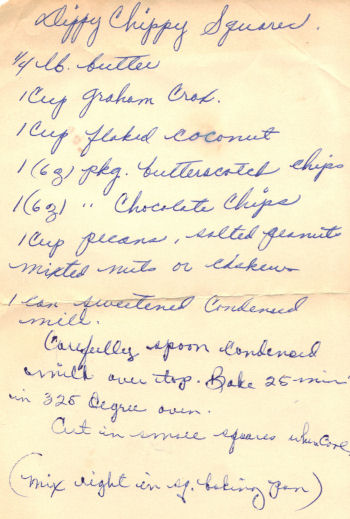 Dippy Chippy Squares
1/4 lb. butter
1 cup graham crax.
1 cup flaked coconut
1 (6 oz) pkg. butterscotch chips
1 (6 oz) pkg. chocolate chips
1 cup pecans, salted peanuts, mixed nuts or cashews
1 can sweetened condensed milk
Carefully spoon condensed milk over top. Bake 25 min. in 325 degree oven.
Cut in small squares when cool.
(Mix right in sq. baking pan)
More Recipes For You To Enjoy: