This recipe was written on an index card and lists just the ingredients, no casserole size or oven temperature listed but I would guess a standard size casserole dish at 350°. Recipe is typed below along with a scanned copy.
DANDY SWEET POTATO CASSEROLE
Sweet potatoes
1/4 c. butter or margarine
1 c. brown sugar
2 Tbsp. honey
1/2 c. orange juice
1 t. grated orange rind
30-40 min.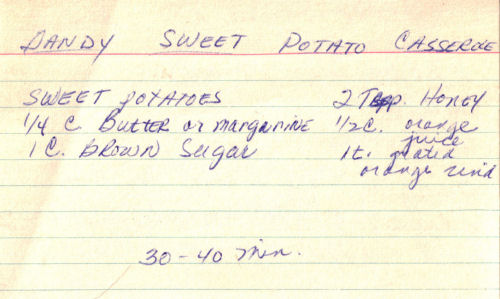 More Recipes For You To Enjoy: