This same recipe is on two different index cards, one is quite aged and worn so it was likely transferred to a new card for easier reading. They were found in a large collection, date unknown. I've typed the recipe below along with a scanned copy of both cards.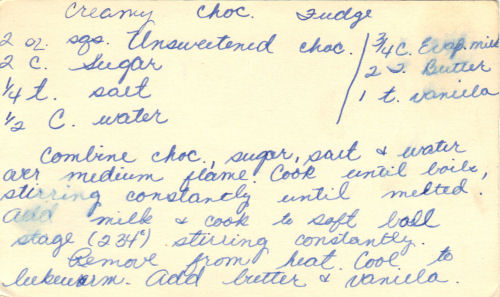 Creamy Choc. Fudge
2 oz. sqs. unsweetened choc.
2 c. sugar
1/4 t. salt
1/2 c. water
3/4 c. evap. milk
2 T. butter
1 t. vanilla
Combine choc., sugar, salt & water over medium flame. Cook until boils, stirring constantly until melted. Add milk & cook to soft ball stage (234°) stirring constantly.
Remove from heat. Cool to lukewarm. Add butter & vanilla. Beat vigorously until thick & no longer glossy.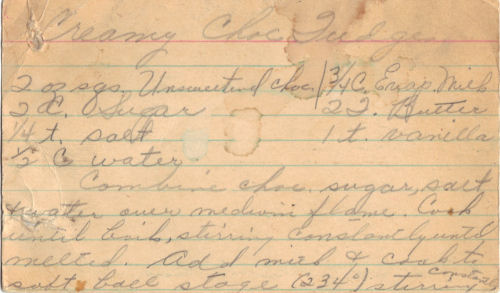 More Recipes For You To Enjoy: