This recipe was typed onto an index card and found in a large collection, date unknown. Recipe is typed below along with a scanned copy.
CHOCOLATE DROPS
1/4 pound
4 sq. sweet chocolate
1 c. ready-to-eat flaked cereal
Heat chocolate in top of double boiler over hot water until melted.
Add cereal to chocolate, tossing lightly with fork until cereal is coated.
Drop by teaspoon onto waxed paper. Cool until firm.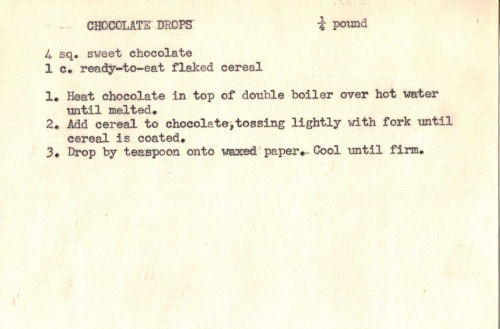 More Recipes For You To Enjoy: