This quick recipe was found in a large collection, date unknown. The instructions say to use 3 tsp mix with hot water–I believe that's per serving. Recipe is typed below along with a scanned copy.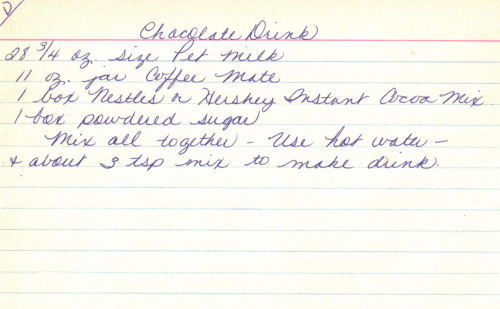 Chocolate Drink
28 3/4 oz. size Pet Milk
11 oz. jar Coffee Mate
1 box Nestles or Hershey Instant Cocoa Mix
1 box powdered sugar
Mix all together – Use hot water – & about 3 tsp mix to make drink.
More Recipes For You To Enjoy: