This handwritten recipe card was found in a large collection, date unknown. I've typed it below along with a scanned copy.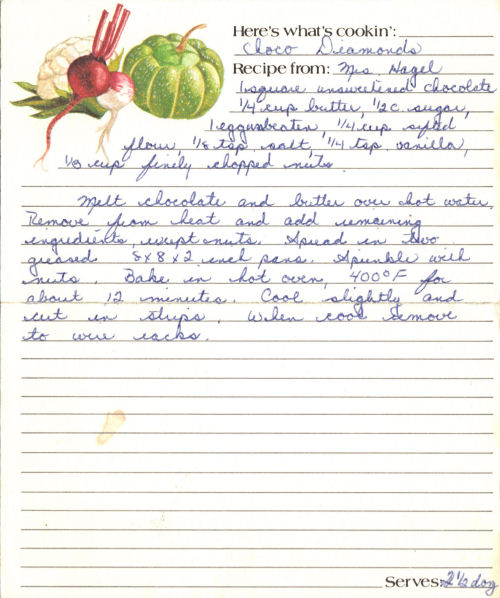 Choco Diamonds
1 square unsweetened chocolate
1/4 cup butter
1/2 c. sugar
1 egg unbeaten
1/4 cup sifted flour
1/8 tsp. salt
1/4 tsp. vanilla
1/3 cup finely chopped nuts.
Melt chocolate and butter over hot water. Remove from heat and add remaining ingredients except nuts. Spread in two greased 8x8x2 inch pans. Sprinkle with nuts. Bake in hot oven, 400°F for about 12 minutes. Cool slightly and cut in strips. When cool remove to wire racks.
Serves 2 1/2 doz.
More Recipes For You To Enjoy: