This recipe for finger sandwiches was written on an index card and found in a large collection, date unknown. I've typed it below along with a scanned copy.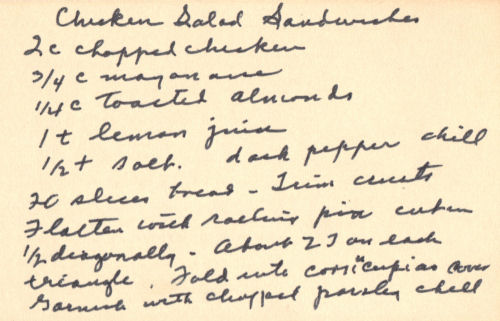 Chicken Salad Sandwiches
2 c chopped chicken
3/4 c mayonnaise
1/4 c toasted almonds
1 t lemon juice
1/2 t salt
dash pepper
Chill.
20 sliced bread – trim crusts. Flatten with rolling pin, cut in 1/2 diagonally.
About 2 T on each triangle. Fold into cornucopias. Cover.
Garnish with chopped parsley. Chill.
More Recipes For You To Enjoy: