This recipe was written on a lined index card and found in a large collection, date unknown. I've typed it below along with a scanned copy.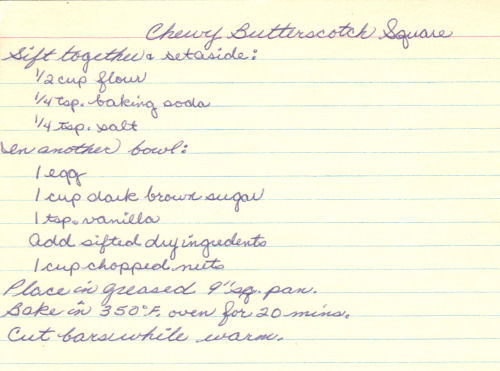 Chewy Butterscotch Square
Sift together & set aside:
1/2 cup flour
1/4 tsp. baking soda
1/4 tsp. salt
In another bowl:
1 egg
1 cup dark brown sugar
1 tsp. vanilla
Add sifted dry ingredients
1 cup chopped nuts
Place in greased 9″ sq. pan.
Bake in 350°F. oven for 20 mins.
Cut bars while warm.
More Recipes For You To Enjoy: