This handwritten recipe was found in a large collection, date unknown. I've typed it below along with a scanned copy.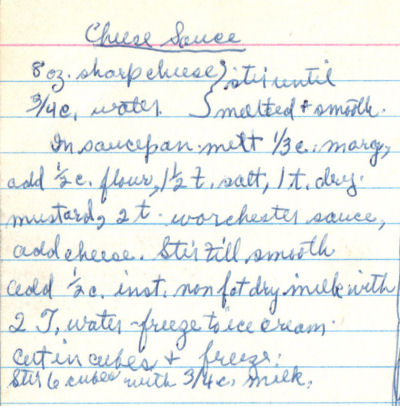 Cheese Sauce
Stir until melted & smooth:
8 oz. sharp cheese
3/4 c. water
In saucepan melt 1/3 c. marg, add 1/2 c. flour, 1 1/2 t. salt, 1 t. dry mustard, 2 t. worchester sauce, add cheese. Stir till smooth.
Add 1/2 c. inst. non fat dry milk with 2 T. water. Freeze to ice cream. Cut in cubes & freeze. Stir 6 cubes with 3/4 c. milk.
More Recipes For You To Enjoy: