This recipe was written on a lined index card and found in a large collection, date unknown. I've typed it below along with a scanned copy.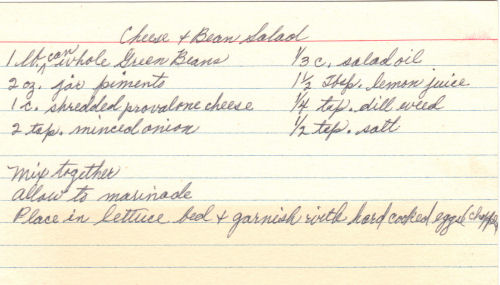 Cheese & Bean Salad
1 lb. can whole green beans
2 oz. jar pimento
1 c. shredded provolone cheese
2 tsp. minced onion
1/3 c. salad oil
1 1/2 Tbsp. lemon juice
1/4 tsp. dill weed
1/2 tsp. salt
Mix together.
Allow to marinade.
Place in lettuce bed & garnish with hard cooked eggs (chopped).
More Recipes For You To Enjoy: