This handwritten recipe card was found in a large collection, date unknown. I've typed it below along with a scanned copy.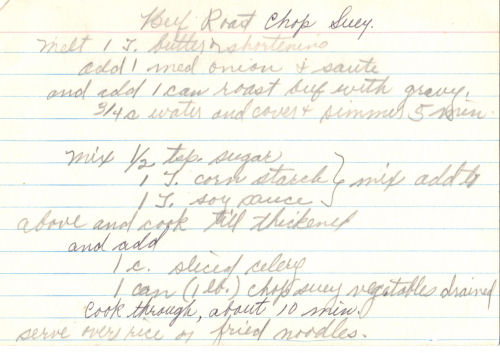 Beef Roast Chop Suey
Melt 1 T. butter or shortening
Add 1 med onion & saute
and add 1 can roast beef with gravy.
3/4 c water and cover & simmer 5 min.
Mix add to above and cook till thickened:
1/2 tsp. sugar
1 T. corn starch
1 T. soy sauce
And add:
1 c. sliced celery
1 can (1 lb.) chop suey vegetables drained
Cook through, about 10 min.
Serve over rice or fried noodles.
More Recipes For You To Enjoy: