This recipe was written on a lined index card and found in a large collection, date unknown. I've typed it below along with a scanned copy.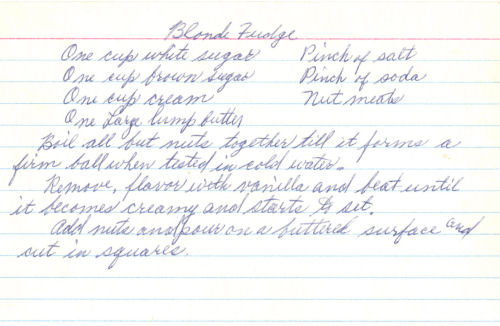 Blonde Fudge
One cup white sugar
One cup brown sugar
One cup cream
One large lump butter
Pinch of salt
Pinch of soda
Nut meats
Boil all but nuts together till it forms a firm ball when tested in cold water.
Remove, flavor with vanilla and beat until it becomes creamy and starts to set.
Add nuts and pour on a buttered surface and cut in squares.
More Recipes For You To Enjoy: