This recipe was typed onto a large index card and found in a large collection, date unknown. Recipe is typed below along with a scanned copy (spelling corrected).
Barbecue for Chicken
1 pt. (2 c.) water
1 cup vinegar
1/4 oz. Worcestershire Sauce
1/4 cup salt
1 good shake of pepper
1/2 lb. (2 bars) butter
Garlic–shake as much as you like
Heat all together and dip chicken in before placing over fire and from time to time while cooking.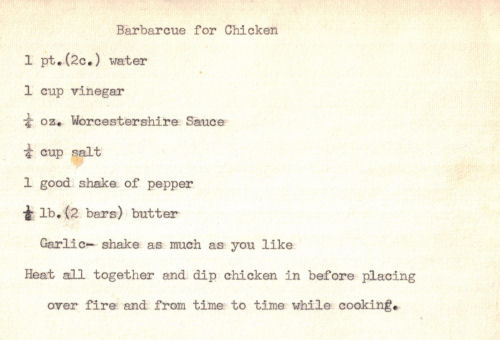 More Recipes For You To Enjoy: