This recipe was written on a lined index card and found in a large collection, date unknown. Recipe is typed below along with a scanned copy.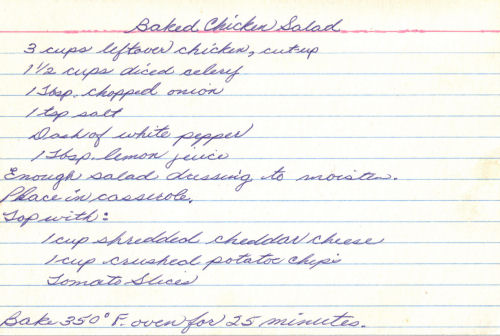 Baked Chicken Salad
3 cups leftover chicken, cut-up
1 1/2 cups diced celery
1 Tbsp. chopped onion
1 tsp salt
Dash of white pepper
1 Tbsp. lemon juice
Enough salad dressing to moisten.
Place in casserole.
Top with:
1 cup shredded cheddar cheese
1 cup crushed potato chips
Tomato slices
Bake 350° F. oven for 25 minutes.
More Recipes For You To Enjoy: