This handwritten recipe was found in a large collection, date unknown. Recipe is typed below along with a scanned copy.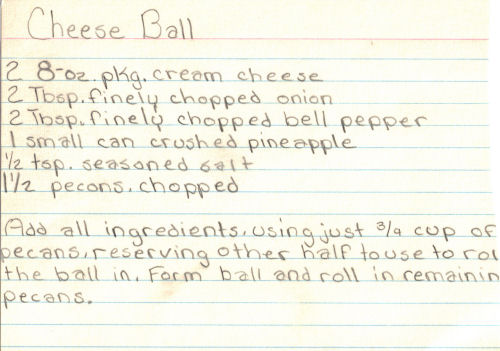 Cheese Ball
2 8-oz. pkg. cream cheese
2 Tbsp. finely chopped onion
2 Tbsp. finely chopped bell pepper
1 small can crushed pineapple
1/2 tsp. seasoned salt
1 1/2 pecans, chopped (RecipeCurio Note: I believe the recipe should read: 1 1/2 cups pecans based on the directions below)
Add all ingredients, using just 3/4 cup of pecans, reserving other half to use to roll the ball in. Form ball and roll in remaining pecans.
More Recipes For You To Enjoy: