This handwritten recipe comes from a large collection, date unknown. Recipe is typed below along with a scanned copy (spelling errors corrected).
Cauliflower with Shrimp Sauce
1 (can) Frozen Shrimp Soup
1/2 c. sour cream
1/8 tsp. pepper
1/4 c. toasted almonds
Heat and serve with your head of cauliflower.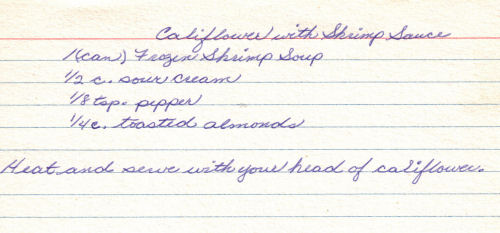 More Recipes For You To Enjoy: